Contact Us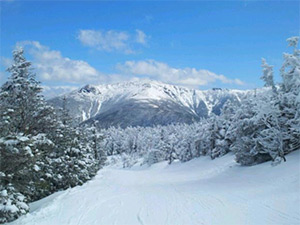 Carlson's Lodge
330 U.S. 302
Twin Mountain, NH 03595
(603) 846-5501
carlsonslodge@gmail.com
We are located on Route 302 1/2 mile west of its intersection with Route 3.
When heading North, take Route 93 to exit 35 and proceed on Rt. 3 for approximately 10 miles to traffic light. Go left onto Rt. 302 heading west. We are located 1/2 mile down on the right hand side.
When heading South, take Route 93 South to exit 40, Route 302 East. Proceed for approximately 10 miles, through the town of Bethlehem to Twin Mountain. As you enter Town, the State Police barracks will be on your right. We are 1/2 mile further on the left. If you reach the traffic light, you have gone too far.
---
WARNING
Map quest directions are not correct AND most GPS units are 1 to 12 miles wrong – use the intersection point when using a GPS or use GOOGLE maps.
---